---
My name is Dave Hoover and like so many of you my passion for military aviation began as a child. I started collecting military aviation memorabilia almost 30 years ago. I began by collecting wings and then expanded to squadron and shoulder patches, historical veteran groupings, flight jackets and photographs. As my own personal collection grew, I often felt there needed to be a better source for collectors to both buy and sell military aviation items.

About 15 years ago I began sending a sales list to fellow collectors. Though this was a success, maintaining an active printed sales list proved to be difficult. Military Aviation Artifacts was created with that same mission of connecting passionate collectors with authentic historical military aviation memorabilia. Collecting any type of militaria today is a hobby where reproductions are plentiful in every area, and as many collectors can appreciate, finding quality items in today's collectibles market has become more and more difficult. Values for certain artifacts continue to offer a great incentive for the fakers and con artists to infect our hobby.

One of my goals is to ensure that Military Aviation Artifacts remains known as a safe environment for collectors to buy and sell authentic merchandise. I bring close to 30 years of expertise in collecting specifically U.S. military aviation memorabilia. I have been very fortunate over the years to have had mentors and advanced collectors share their knowledge and open their personal collections to me. This has been invaluable exposure to some of the finest military aviation memorabilia in private hands today. I have also learned the value of the many friendships created through a shared passion for military aviation history.

I have established many long term relationships with collectors, other dealers, institutions and organizations, some that span decades of interaction. I have handled many major private collections that have encompassed most every type of military aviation artifact. I have helped collectors from all over the world, doing business in 28 different countries to date. I look forward to the opportunity of working with you, and whether you are buying or selling aviation memorabilia, Military Aviation Artifacts is the best place to do it.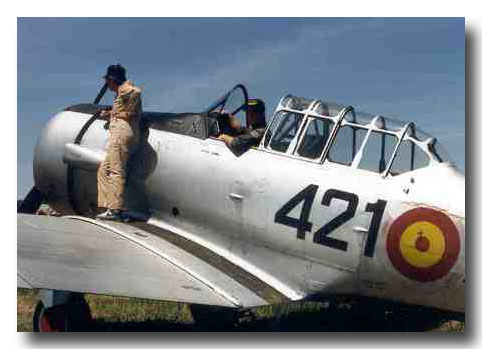 One of my other passions is Warbirds!